This post is going to contain all of my favorite things from May 2017. Everything from workouts to YouTube videos to my upcoming goals are going to be included in this post. Be sure to let me know if any of these suggestions and resources help you out! I want to know what you guys are interested in! Enjoy!
Workouts- May 2017
Build those buns and stems with fitness blogger Lauren Gleisberg! Make those bikini bottoms shine this summer by putting in the work with weights and your body!
Girls can have guns too! Those triceps will look stunning in those strapless dresses as the summer heat creeps in. Don't be afraid to pick up some weights for this workout!
Tris, bis and shoulders. This workout will hit every part of your arms and leave you crying in pain afterwards. Trust me, it will worth once you see the looks of envy your girlfriends shoot you.
This crossfit workout will leave you lying on the floor gasping for air. Click on the link above to get rolling with this full body burner.
You will hit it all will this workout. Lungs, legs, chest, arms and everything in between. Push yourself hard to see those results that you want. You won't get them putting in half effort.
Food- May 2017
Risotto is something that you can only have if you are not dieting or eating healthy. WRONG! Kevin Curry proves that you can eat nutritiously while enjoying those dishes that seem so far out of reach. This dish makes for a great dinner or meal prep recipe to keep you rolling all week-long!
Pecan Pie. Those southern words never fail to make a mouth water. This healthy Paleo version of the classic is still bound to make your mouth water, but keep your waistline in check as well. Plus, it's great for anytime of the day or night!
Gimme Delicious comes up with another hit with these 4 ingredient garlic chicken zoodles. Low carb, high protein, and delicious. What more could you ask for out of a dinner?
This list of nine barbecue recipes that I pulled together from around the net at the beginning of May never gets old. From breakfast to dessert, there is a barbecuing recipe on here for you and the whole family.
Tropical blossom protein shake. Need more be said? With the warming temperatures this smoothie will be perfect to cool you down after a tough workout. Not to mention that it is simply packed with nutrition. #winning
YouTube- May 2017
Amanda Bucci
Unapologetic and full of life, Amanda Bucci goes through the idea that working on your weakness is the key to unlocking your best self. Some days you might struggle. Sometimes you might get frustrated. You might want to give up. However, if you keep pushing, keep grinding, keep going you will feel a huge sense of accomplishment once you reach your goals.
Heidi Somers
Buff Bunny goes through a problem that nearly everyone struggles with, but women especially struggle with this. Putting yourself first can be a very difficult thing to do. So many responsibilities, things to do, people to help, you get left in the dust. Putting yourself first is a must if you want to be your best self. Want to be the best mom, wife, girlfriend, daughter, etc? You need to take care of you.
Layne Norton
PhD Layne Norton takes you through a very puzzling issue that macro counters everywhere struggle with: Macros and calories never match. Uhh! How frustrating is that? You look and see that you have no calories left yet you still have protein and fats to eat. Or you eat all your macros and have calories left over. WHY? Dr. Layne Norton is here to tell us.
Meg Squats
Powerful, smart, strong, and sure of herself. Meg Squats is a symbol of strong and confident women everywhere. She makes sure that you know being a badass is something that is inside everyone. You just need to let it out. Sometimes you need to break the rules, even if they are your own.
Brittany Dawn Fitness
In this video Brittany breaks down the difference between refeeds and treat meals. This is often a question that comes up with flexible dieting or just nutrition in general. I really like that in this video she mentions that a treat meal does not mean an all out binge meal. This difference could be the reason those results are not forthcoming.
Podcasts- May 2017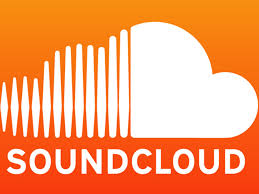 With special guest Randi Kennedy talking about diets and the emotions of the fitness world.
Weight, food, and so much more with guest Dr. Layne Norton!
Lacy Dunn puts together an excellent video on late night snacking and nutrition myths!
Simplifying nutrition with the man who is the coach of a few of crossfit's biggest stars.
Speaking with Kai Greene, a professional bodybuilder with an unusual personality.
Books- May 2017
Excellent for those who want to learn how to live a more well-rounded life.
Excellent book for those people who feel stuck in their current life and are looking for motivation/inspiration.
I hands down just love Nora Roberts. Her books just suck me in and I can contentedly read an entire one in a night. Excellent light reading.
Scary, mysterious, and twisted James Patterson hit the nail on the head with this one. Get ready to go for a ride.
Hands down my favorite fitness magazine. You seriously won't find a better one out there!
Songs- May 2017
It's Not My Time- 3 Doors Down
iSPY- Kyle
How You Remind Me- Nickelback
Scars to Your Beautiful- Alessia Cara
Paris- The Chainsmokers
Accomplishments- May 2017
One of the reasons that I started this blog is to share what I am doing. Sharing these things helps to keep me accountable to creating the best me possible!
Finished School for the year!
Published my 12 Easy macro recipe ebook- see link on the left sidebar!
Published my eight week fitness trainer: Conquer- shop in store!
Made the decision to run an outdoor bootcamp class this summer
Began prep for my first bikini competition
Goals Moving Forward
Here are my upcoming goals for the next month or so! Setting goals for yourself is the best way to stay on track and accomplish your goals!
Compete on June 17, 2017 in NPC bikini competition
Begin training for the next challenge
Read 2 new personal development books
Read 2 books for fun
Run bootcamp class
Follow me on instagram @catouellettefit to keep up with my progress on these goals!
Thanks for checking into the post! I hope that you enjoyed the best of May 2017 round-up. What was your favorite part about May 2017? Drop it in the comments!