There are times during our fitness journey that we just need some chocolate. This craving could happen everyday, a few times a week, or just once and a while. No matter how often this chocolate craving hits, these healthified chocolate recipes will kill your cravings without wrecking your hard work in the gym.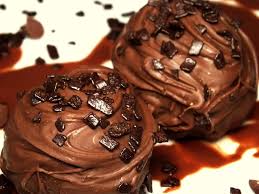 I personally have a sweet tooth a mile long and two miles wide. I crave something chocolate just about everyday, so these chocolate recipes help keep me on track. On the weekends, I really struggle with this sweet tooth. The biggest piece that I struggle with is that when I eat dessert, I have a hard time eating just a little bit. Instead of eating one small brownie, I eat two huge brownies and regret it afterwards.
Knowing that I have a hard time eating just a little bit of dessert, I try not to eat it very often. If I am craving something seriously decadent, I will make just enough for one or two servings, that way an entire cake isn't hanging around my house calling my name. If you struggle with a particular food, try not to keep it in your house. If keeping this food in your house is unavoidable, put it out of sight. The saying out of sight out of mind essentially works most of the time.
I went several months without eating dessert or sweets at all. I would crave dessert, nearly crying on birthday's, out to dinner, or when someone around me was indulging. This deprivation is nearly as unhealthy mentally as the desserts are physically. I finally came around to knowing and accepting that having that hunk of chocolate cake once and a while was not going to kill me. I will eat cake at a birthday party, or order dessert out. I no longer beat myself up after having an indulgent food.
How did I get to the point where I have a healthier relationship with sweets? I created healthier versions of my favorite foods, such as the chocolate recipes below, so that I could feel like I was indulging on a regular basis. The protein in these chocolate recipes keeps me full, and the delicious taste kills my cravings. Finding recipes like these can help keep you on track without losing your mind!
No Bake-Cookie Oatmeal
Ingredients:
1/3 cup rolled oats
1 tbsp Nuts 'n' More Salted Caramel Peanut Butter
Directions:
Cook oatmeal according to directions on the package.
Once the oatmeal is cooked, add the peanut butter and protein powder.
Stir into a thick and gooey goodness! If you like you cereal thinner, add a few splashes of almond milk.
Chocolate Milk Cereal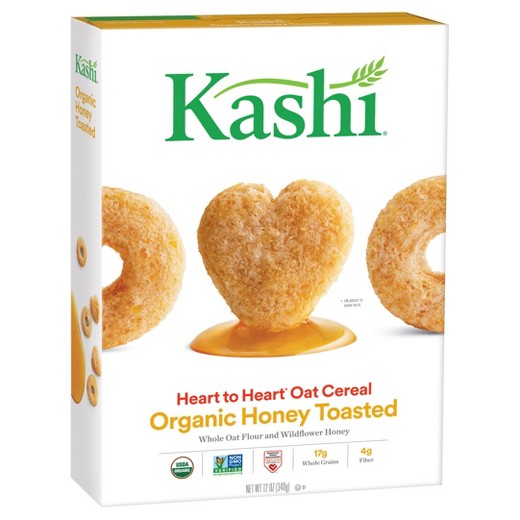 Ingredients:
1 cup of skim milk (or almond milk, cashew milk, coconut milk)
1 serving whole grain cereal (I like Kashi Heart to Heart!)
Directions:
Blend the milk and protein powder together in a shaker cup or blender
Pour over cereal and enjoy!
Jen Jewell's Chocolate PB Protein Banana Bread Muffins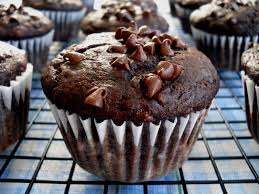 Dry ingredients:
1/2 cup all purpose flour
3/4 cup Chocolate Peanut Butter whey protein
1 tsp baking powder
1/2 tsp baking soda
1/3 cup dry oats
1/4 tsp salt
2-3 tbsp mini chocolate chips
Wet ingredients:
3 ripe bananas, mashed
1/2 cup Plain/nonfat Greek yogurt
2 eggs
1 tsp vanilla extract
1 tsp honey
Directions:
Preheat over to 350 F.
Line muffin tray with muffin cups.
In one large mixing bowl, combine wet ingredients.
In separate bowl, whisk together all dry ingredients.
Add dry ingredients to the wet ingredient bowl, stirring until everything is completely blended.
Fold in chocolate chips.
Bake in oven at 350 F for 15-20 min…once you remove muffins from oven, if you want to add a couple extra chocolate chips on each muffin top, they'll melt right away and enhance the overall sweet treat factor, too!
Be sure to follow Jen Jewell on Instagram @fitnessjewell for more of her recipes!
Chocolate Protein Waffle
Ingredients:
1 egg
1 tsp baking powder
Toppings (pick the ones you like!):
Chocolate chips
Peanut butter
Unsweetened coconut flakes
Walden Farms syrup
Fresh or frozen berries
Directions:
Heat up waffle iron.
Spray waffle iron with coconut oil.
Mix ingredients for waffle together and pour into waffle iron.
Cook the waffle, then top with your chosen toppings!
Chocolate Coconut Overnight Oats
Ingredients:
1/2 cup rolled oats
1/2 cup coconut milk
1 tbsp unsweetened coconut flakes
1 tbsp chocolate chips
Directions:
Add 1/2 cup oats to a mason jar.
Pour in the coconut milk.
Add the whey protein.
Shake until the ingredients are mixed.
Top with coconut flakes and chocolate chips.
Make up the night before, store in the fridge to have a delicious healthy breakfast ready to roll the next morning.
 Chocolate Peanut Butter Smoothie Bowl
Ingredients:
1 frozen banana
1 tbsp peanut butter
Splash of almond milk
Toppings:
Rolled oats
Chocolate chips
Peanuts
Banana slices
Directions:
Blend all the ingredients together. Add just enough almond milk so the rest of the ingredients blend together. If you add too much almond milk, it will be too liquefied to eat. Just splash the almond milk in at intervals until it is the right consistency.
Once blended, pour into a bowl and top with your chosen toppings.
Kevin Curry's Easy 10-Minute Chocolate Energy Bars
Ingredients for 6-10 bars:
3 STRONG & KIND bars (your choice of flavor)
1.5 scoops chocolate whey protein powder

you can use 2 scoops if you would like to increase protein content, but you may need to add 1-3 tbsp almond milk as well)

1/3 cup cocoa powder
1/3 cup cacao nibs (optional)
1.25 cup dates
1 tbsp coconut oil
The instructions are in this video!
Chocolate Granola
Dry Ingredients:
3 cups rolled oats
1 cup slivered almonds
1 cup chopped pecans
1/2 cup dark chocolate chips
1/3 cup cocoa powder
sea salt
Wet Ingredients:
2 tsp vanilla extract
1/4 cup coconut oil
1/3 cup honey
Directions:
Set oven to 325F.
Add the raw nuts to a bowl, then add all dry ingredients EXCEPT the chocolate chips.  Mix together.
Then add the wet ingredients to the bowl.  Thoroughly mix everything together using a spatula and ensure all the rolled oats are covered in oil and honey.
Add parchment paper to a baking sheet, then spread the granola out on the pan.  Make sure there are no large clumps, you want it flat.
Bake in the oven for 20 minutes.
After 20 minutes, add the chocolate chips and bake for another 5-10 minutes. Careful not to let the oats or nuts burn.
After baking, allow the granola to completely cool, then easily break it into pieces.
Store the granola in an airtight container.
BONUS! Protein Hot Chocolate
Ingredients:
1 cup skim milk (or non dairy milk)
Directions:
Heat up milk to desired temperature.
Whisk in protein powder.
Pour into mug and top with low fat whipped cream if desired.
A Note On Toppings: Toppings are easy to go overboard with and can add a significant amount of calories quickly. Pick one or two toppings and only add a servings size of each. For nuts, chocolate chips, and nut butters, stick to 1 tbsp.
That is a lot of chocolate. With these chocolate recipes in your arsenal, you should be able to indulge while staying on track with your health and fitness goals! Do you have any healthier chocolate recipes that you like? Drop them in the comments so that I can check them out!